I remember when I was first thinking about going into real estate, and therefore diving into being an entrepreneur. It was a lot to figure out, to go into it successfully and with my eyes wide open.
Of course, I had my daydreams, about getting obscenely wealthy! We'd finally be able to take another trip to Disney World! You know, that kind of stuff. But what I didn't think about during those early planning stages were all the helpful tools I might need to have an easier transition.
*This post contains affiliate links for products I love. So, if you make purchases through one, I'll earn a commission at no extra charge to you. For my full disclaimer, please click here.
Well, today I hope to give you suggestions that might possibly help the aspiring entrepreneur you know! Furthermore, they're also my favorite things to assist in balancing time between work and spending time with my family. These allow me to work efficiently.
1.

CreativeLive began in 2010 with a mission to empower every entrepreneur in providing skills that'd carry a lot of weight. They also provide inspirational mentorship.
Their live classes draw tens of thousands of viewers, and they're free! They've also got a digital catalog full of high-quality, creative education that has taught millions of students, artists, and many others worldwide.
Consequently, they're offering my readers 40% off of their adventure and sports photography classes. Just use this link here.
The Smaller, The Better For An Entrepreneur
2.


Brother LC653PKS Color High Yield Ink Cartridge 3-Pack Cyan, Magenta, Yellow Genuine Brother
First of all, never assume "little things" aren't good gifts to give an entrepreneur! Stuff like: printer ink, folders, etc..they're more invaluable than you think. It's pricey when they add up! Ink4Less is a popular brand leader in the industry, that supplies discount ink and toner only online.
When someone starts out on a new business venture, they salivate over any helpful resources they're able to get. I read dozens of expert books in the beginning – and still do!
If there's anything that entrepreneurs have in common with each other, it's an insatiable desire to learn. What I love about RedShelf is the way they make educational content more affordable and easy to access.
4.


Dual Pens with Case and Sticky Notes
An entrepreneur needs promotional items to build up a client base. Not cheap, y'all.
InkHead is the internet's premier provider for custom promotional products and specialty advertising services. I love these pens in the case – WITH sticky notes! Stick a custom logo on them, and it's the perfect way to get a new venture some recognition.
5.

If the entrepreneur has other employees working for them, then you'll definitely want to consider hooking them up with Direct Screening. They offer instant criminal background reports and SSN reports for personal, tenant, or employee screening. The last thing we'd want to happen is to have one dishonest person ruin everything we're working hard to build!
Promoting Power
6.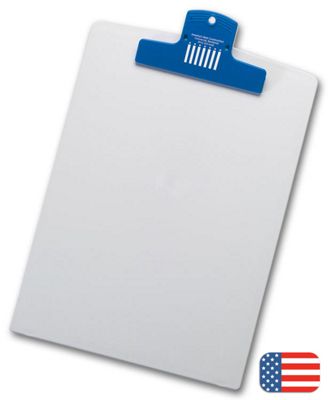 An entrepreneur's promotional power doubles by having products like this strong clipboard. It features a logo of your choice on the clip, the board or even both! Deluxe is also an industry leader, providing everything businesses need to thrive.
7.

Of course, an entrepreneur certainly will require an office space they'll highly function in. And you really need to look no further than this 3-piece set on HomeSquare. The fact that it comes with a bookshelf – well, that's just the cherry on top!
8.

A web hosting service is another must for a business, so a website will run smoothly. And Ultra Web Hosting is one of the top plans for the job! They simply make it easier and more affordable to go online with websites than ever before.
9.

Probably the most important thing an entrepreneur need is a reliable computer. I know it feels like I'm on mine a majority of my day sometimes! This laptop at TOMTOP provides a comprehensive range of choices for your everyday user, and it has high performance to productively multitask.
Ok, so this part isn't exactly the greatest part of our work, but it's certainly a necessary one! Obviously, I'm talking about business checks and everything that goes with them. This one's like a portable office, with plenty of room for stackable checks inside the genuine leather 7-ring binder.
I hope you got a little motivation to go looking for something great! Is there anything else you may have put in here?